General, sleep apnea and cosmetic dentist midtown NYC | Joseph Salim, DMD
Joseph Salim, DMD
General & Cosmetic Dentistry
Expertise in
Teeth Whitening, Sleep Apnea, Therapeutic Botox Specialist, Implant, Dentistry, Porcelain Restorations, Preventive, Dentistry, Crown and Bridge Work, Dental, Fillings, Bad Breath Cures (Halitosis), Cosmetic Dentistry
A perfect smile requires in-depth cosmetic dentistry experience
In today's culture, a great or even a perfect smile is a passport to success. Yet, according to a survey by the American Academy of Cosmetic Dentistry, over half of all Americans are dissatisfied with their smiles.
Are you concerned by stained or yellow teeth, excessive tooth wear, the appearance of dark fillings, or even missing teeth?
Cosmetic dentistry techniques have significantly improved over the past decades. Dr. Salim has more than 28 years of experience in cosmetic dentistry. Him and his team of accomplished professionals will enhance your smile considerably by incorporating an array of different techniques such as:
We can even remedy missing teeth with bridges or dental implants.
A glittering and even perfect smile is all but impossible.
Don't wait any longer. Call or book online to visit our comfortable Midtown East, New York, office.
Dr. Joseph Salim: a New York, top-rated cosmetic dentist
Described by Ms. Gabriel Dias, one of his patients, Dr. Joseph Salim is "… the best cosmetic dentist I have ever been to… His work is exceptional. His staff is very friendly… My smile has never looked better".
Dr. Salim believes that all patients deserve an unsurpassed level of care. It is precisely this commitment that sets Dr. Salim apart from other dentists.
Dr. Salim regularly attends seminars, conferences, and workshops. He is always up-to-date with his field's latest advancements, especially the rapidly growing cosmetic dentistry field.
Dr. Salim is a graduate of Temple University School of Dentistry with honors in 1992. Thereafter he completed his General Practice Residency at the Lutheran Medical Center in New York in 1993.
He has received numerous awards, and in 1989 was the recipient of a grant for outstanding academic achievement.
He is an active member of:
the American Dental Association,
the Academy of General Dentistry,
the American Academy of Cosmetic Dentistry,
and the American College of Forensic Examiners.
He has also completed several training workshops and courses in:
the diagnosis and treatment of sleep apnea at the Greater New York Dental Meeting and elsewhere
the usage of Botox and other fillers for the treatment of TMJ disorders,
bruxism,
clenching,
"gummy" smiles.
Dr. Joseph Salim is the Founder and Executive Director of Virtue Foundation (VF). VF is a non-profit organization with Special Consultative Status to the United Nations.
Its mission is to increase awareness, inspire action, and render assistance through healthcare, education, and empowerment initiatives. The foundation seeks to provide both short-term impactful and long-term sustainable development solutions to communities across the globe.
Cosmetic Dentistry in Midtown NYC
What exactly is cosmetic dentistry?
The short answer is that Its goal is to improve your smile's appearance. Cosmetic dentistry helps you make your teeth more attractive.
So, unlike general dentistry, cosmetic dentistry in NYC, or elsewhere for that matter, is not primarily concerned with tooth decay, dental implants, gum disease, …
Let's take a quick look at which techniques it comprises.
Teeth whitening
Is your teeth discoloration caused by foods, or is smoking perhaps the culprit?
If so, the most commonly desired cosmetic dental treatment is teeth whitening.
Over time, even the best cared for teeth will develop some degree of discoloration. It's an inevitable consequence of drinking coffee in the mornings or sipping that occasional glass of wine.
Bleaching is a whitening procedure. It can even reverse the discoloration of teeth that have undergone root canal procedures.
Many tooth whitening products are sold commercially for use at home. However, the safest and most effective bleaching is achieved through treatments recommended by your dentist.
Some of these treatments can be done at your dentist's office—others you can do in the privacy of your home.
And if you wonder how Dr. Salim can help you in case of severe stains or discoloration, just scroll down.
Dental bonding
Are the stains or discolorations in the tooth enamel severe? Dr. Salim may recommend composite bonding or dental veneers (see below).
Are you worried about chipped or cracked teeth, or maybe gaps between your teeth?
Again, Dr. Salim may use dental bonding and/or porcelain veneers to improve your smile.
Bonding consists of dental composite resins to restore and change the shape and appearance of teeth.
In some cases, Dr. Salim may even use bonding and sculpting to correct misaligned and uneven teeth.
And do not worry about costs too much since bonding is one of the easiest and most affordable of all cosmetic dental treatments.
Tooth-colored resins to improve your smile
But the role of bonding and composite resins does not stop there. They are also a great alternative to traditional amalgam fillings for restoring a decayed tooth.
Porcelain veneers
Porcelain laminate veneers are another tool in Dr. Salim's cosmetic arsenal. Dr. Salim use this treatment to improve and correct cosmetic problems such as:
Worn teeth
Chipped teeth
Cracked teeth.
Excessive gaps between your teeth
But what exactly are they?
…. extremely thin shells customized to fit over the fronts of your teeth. They will cover your crooked, stained, or misaligned teeth.
Dental veneers can be either of composite resin or porcelain. However, porcelain veneers might be a better choice because they resist staining and look more tooth-like.
A veneer will be custom made in a dental laboratory so that it fits precisely over the tooth it's meant to cover. It will also be closely color-matched to all surrounding teeth. As a result, your porcelain laminate veneer will look like part of your natural smile.
Orthodontics and Invisalign
Are your teeth crowded, misaligned, or need straightening?
Orthodontics is becoming an increasingly popular procedure among adults, mainly due to invisible brace like Invisalign.
These days, one out of five orthodontic patients in New York is over the age of 18.
Crowded and misaligned teeth are not only unsightly; they can also contribute to oral health problems.
Malocclusions make it difficult to floss effectively and are also a leading cause of TMJ (temporomandibular joint disorder).
These days orthodontic patients can choose among clear (Invisalign), ceramic, or metal braces. Treatments time varies from a few months to a year and a half.
Porcelain inlays and onlays
Are you worried about your smile because of tooth decay?
Rest assured that Dr. Salim will preserve your natural teeth even in situations where tooth decay is far advanced.
Previously, your only alternative might have been a crown.
Nowadays, inlays and onlays are a great alternative to amalgam fillings. They can precisely match the color and shape of your natural teeth.
They will not cause sensitivity to cold and heat like amalgam fillings.
Dentists say they help strengthen your teeth.
Make your dream smile a reality and boost your self-esteem.
In the hands of a seasoned expert like Dr. Salim, cosmetic dentistry can correct almost any imperfection.
Dr. Salim offers you the possibility of a smile makeover. He can simultaneously address multiple cosmetic or structural dental imperfections like:
Cracks,
Chips,
Fractures,
Stains,
Gaps,
Crowded teeth,
Uneven teeth alignment
If your smile looks unhealthy or prematurely aged, contact us at 212-644-1011 to discover what cosmetic dentistry in NYC can do for you.
Meet the rest of the dental team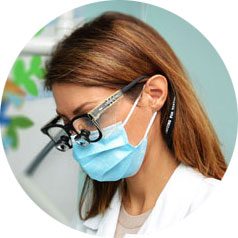 Dr. Mina Elahi
Pediatric Dentistry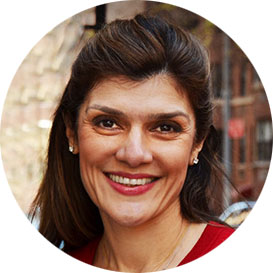 Dr. Shahpari Nazeri
Prosthodontics, General & Cosmetic Dentistry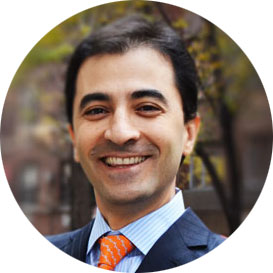 Dr. Michael H. Reshad
Periodontics & Implant Surgery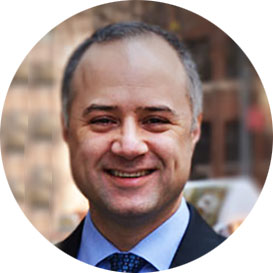 Dr. Matthew Malek
Endodontics & Endodontic Microsurgery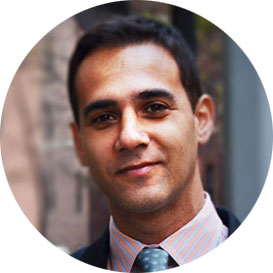 Dr. Bahram Modiri
General & Cosmetic Dentistry