Best Dentists in NYC
Sutton place dental associates

With more than 150 years of collective dental experience, we offer all possible dental treatments. We are a One-Stop-Shop Dental Office. 6 dentists with complementary expertise will cover all your dental needs.
Book an Appointment Now
Read our reviews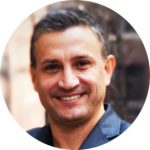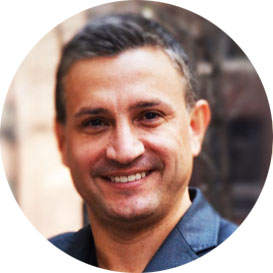 Your smile is no longer what you like it to be? Looking for teeth whitening near you in midtown Manhattan? Dr. Salim, our cosmetic dentist with over 28 years of practice, will use tested methods for quick and lasting results.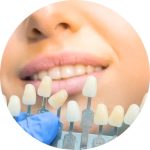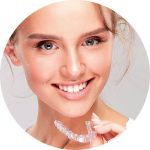 Dr. Salim uses the most advanced cosmetic dentistry techniques. He will adapt them to your situation and individual needs, to restore your smile. He is an Invisalign clear braces (clear aligners) Gold Provider, with hundreds of successful treatments to date. He will correct your misaligned or crowded teeth, address any gaps between your teeth, and correct an underbite, overbite, open bite, or crossbite. He and his team will use Invisalign aligners to help you straighten your teeth discreetly. Again, the consultation visit is always complimentary.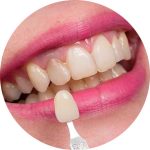 When needed, Dr. Salim will enhance and perfect your smile by using porcelain veneers. They are typically used when teeth are broken or damaged, are smaller in size than average, are chipped or significantly discolored.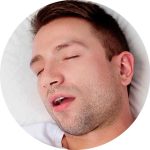 Dr. Salim has also received extensive training in management of snoring and in obstructive sleep apnea treatment. He is also a sleep apnea dentist in NYC. Is snoring an issue or is using a continuous positive airways pressure (CPAP), a source of discomfort? Are you looking for an obstructive sleep apnea treatment without a CPAP machine? If so, rest assured, Dr. Salim will address your needs using oral appliance therapy. SuttonPDA is a snoring and obstructive sleep disorder treatment center. We have broad experience in sleep apnea treatment.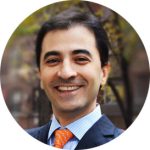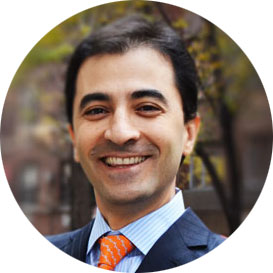 Do you suffer from gingivitis (irritated, bleeding, or swollen gums) or from more serious gum disease (periodontitis)? If so, our periodontist, also a dental implants dentist, Dr. M. Reshad, will address it to promote healthy gums and prevent potential tooth loss.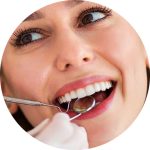 In case you are already suffering from missing teeth, then don't go through life having a gap in your smile. Benefit from a dental implants specialist with over 25 years of experience, like Dr. Reshad. Also, take advantage of the support provided by an advanced implant dental center like Sutton Place Dental Associates.
Imagine the best dental office combined with the most experienced and well trained dentists in New York, at Sutton Place
When you visit Sutton Place Dental Associates, you will realize that we are not your ordinary dental office. We believe our patients deserve an unsurpassed level of care, and it is precisely this commitment to providing the highest quality of individualized care that sets us apart. Redefining the dental experience, Sutton Place Dental Associates is a state-of-the-art facility with a courteous, friendly, and highly-trained staff of professionals and specialists who will completely change your perspective on dentistry. We always take the time to listen to your needs and concerns, and are there to answer any questions you may have. Stop by our office and experience firsthand how our unparalleled service and treatment has brightened the smiles of thousands of people in New York City and beyond. Even children look forward to their dental visits at SPDA, where our friendly pedodontist ensures that every child's visit is a pleasant one!
"Where your needs, comfort, and satisfaction is our only priority."
– Dr. Joseph Salim
Dr. Malek and staff were welcoming, and highly professional. He explained the re-treatment of my root canal and made me feel comfortable during the procedure. He saved my tooth and I highly recommend Dr. Malek and Staff!!!!

Everyone including the front desk staff are very caring, knowledgeable, skilled and accommodating. They also have many sub specialists within the practice. I just saw my dentist for evaluation of tooth pain and then had a root canal with the endodontist at the same facility. I highly recommend this practice!
Directions

Sutton Place Dental Associates is near the Queensboro bridge (5 mins by foot, or 1 minute by car). It is also very close to Lexington Avenue /53rd street subway station, and not far from the following subway stations: 4, 5, 6, N, R, W, E, M. Finally, Sutton Place Dental Associates is very near to the tramway Plaza (just a few minutes by foot) accessing Roosevelt Island. Sutton Place Dental Associates is only 11 blocks away from the United Nations.
Restaurants Nearby

Near Sutton Place Associates you will find some nice places to eat such as Madison Restaurant, Bistrot Vendôme, La Villetta, Rosa Mexicana, or Jubilee. If you do not feel like waiting at a restaurant, you will find a Wholefoods on 57th street near Second Avenue (4 minutes walking distance).